Behind Glass

'Behind Glass' is a portrait series documenting mothers and children experiencing isolation in their homes during a period of enforced social distancing, to control the transmission of COVID-19 in Australia. I have built a practice investigating relationships between mother and child. In this project I explore my long-held fascination with photographing through windows to frame a subject – a process I have never felt is more poignant than now. At my home on Bundjalung Country in northern New South Wales, I – like so many parents – had been spending my days learning new rhythms with my children at home. I am fascinated with the lightness and darkness of parenting in this time. Now alone, with the absence of external support and simultaneously never alone as we spend intense one on one time with our children, an exaggerated state of what mothers already experience. Behind glass, mother and child appear like living and breathing masterpieces – divine comedies of domesticity.

Through this work I hope to make the invisible role of parenting in isolation visible: the deepest tenderness, tedium, quietude, love, frustration, fear and despair.'


"Though many artists grappled with making photographs in the time of Coronavirus-induced quarantine, Sorgini's poignant series was the most successful. Her portraits of mothers and children together as viewed through windows into their homes brilliantly capture the dissonance of an era defined by both the alienating isolation of social distance and the inescapable intensity of familial intimacy. Rendered in muted tones with soft light, these moments of fleshy physical closeness are marked by a combination of tenderness, claustrophobia, and ennui."

Susan Thompson, Associate Curator, Solomon R. Guggenheim Museum.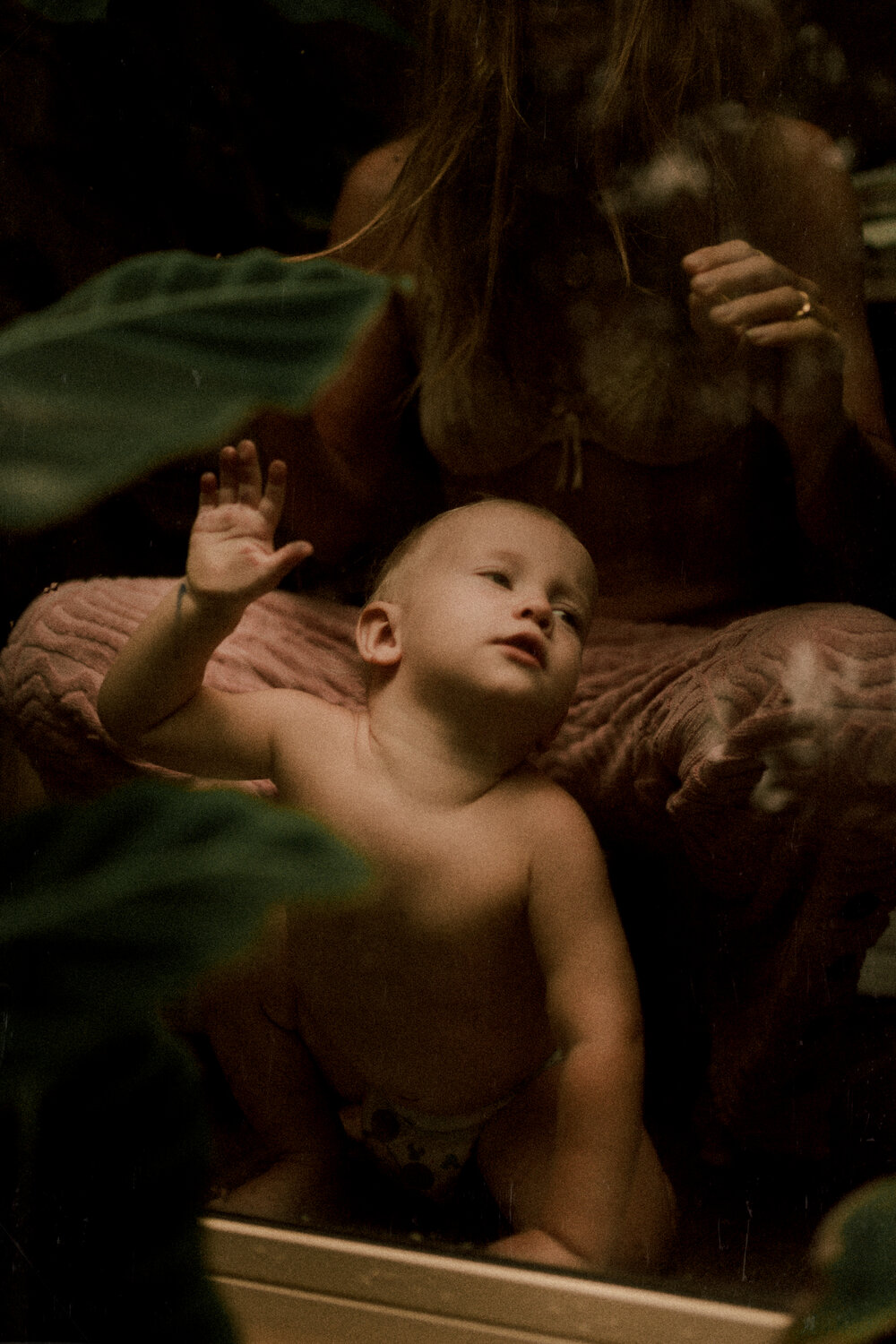 ---
© Copyright 2021 Lisa Sorgini