Behind Glass

Behind Glass aims to offer a layered exploration of motherhood as shown during the months of the burgeoning COVID-19 pandemic, as unprecedented stay-at-home measures swept across Australia and the World. It stands as both a creative commentary and an important cultural record.

Born of the pandemic, shooting began for the series as the first stay-at-home orders came into force in Australia. Making portraits of those in her immediate community, It's a body of work motivated by a need to make visible the unseen role of parenting during such isolation and one that evokes a spectrum of deep tenderness, tedium, quietude, love, frustration, fear, and despair. These works present the light and darkness of motherhood during these extended periods of lockdown. Behind glass, mother and child appear like living and breathing masterpieces – divine comedies of domesticity.

Whilst informing of a particular time, these images also speak more broadly of the maternal experience. Its most blatant subtext is that of motherhood as contextualised within the modern western milieu; where women lie at the core of an intense inner world whilst continuing to remain begrudgingly detached from the outer as societal constructs and representations remain vastly at odds with lived experience.

Yet central to this story is also the concept of hope and connective awareness. Mothers joined through a collective experience. Through this work, the unseen is seen.

"Though many artists grappled with making photographs in the time of Coronavirus-induced quarantine, Sorgini's poignant series was the most successful. Her portraits of mothers and children together as viewed through windows into their homes brilliantly capture the dissonance of an era defined by both the alienating isolation of social distance and the inescapable intensity of familial intimacy. Rendered in muted tones with soft light, these moments of fleshy physical closeness are marked by a combination of tenderness, claustrophobia, and ennui."

Susan Thompson, Associate Curator, Solomon R. Guggenheim Museum.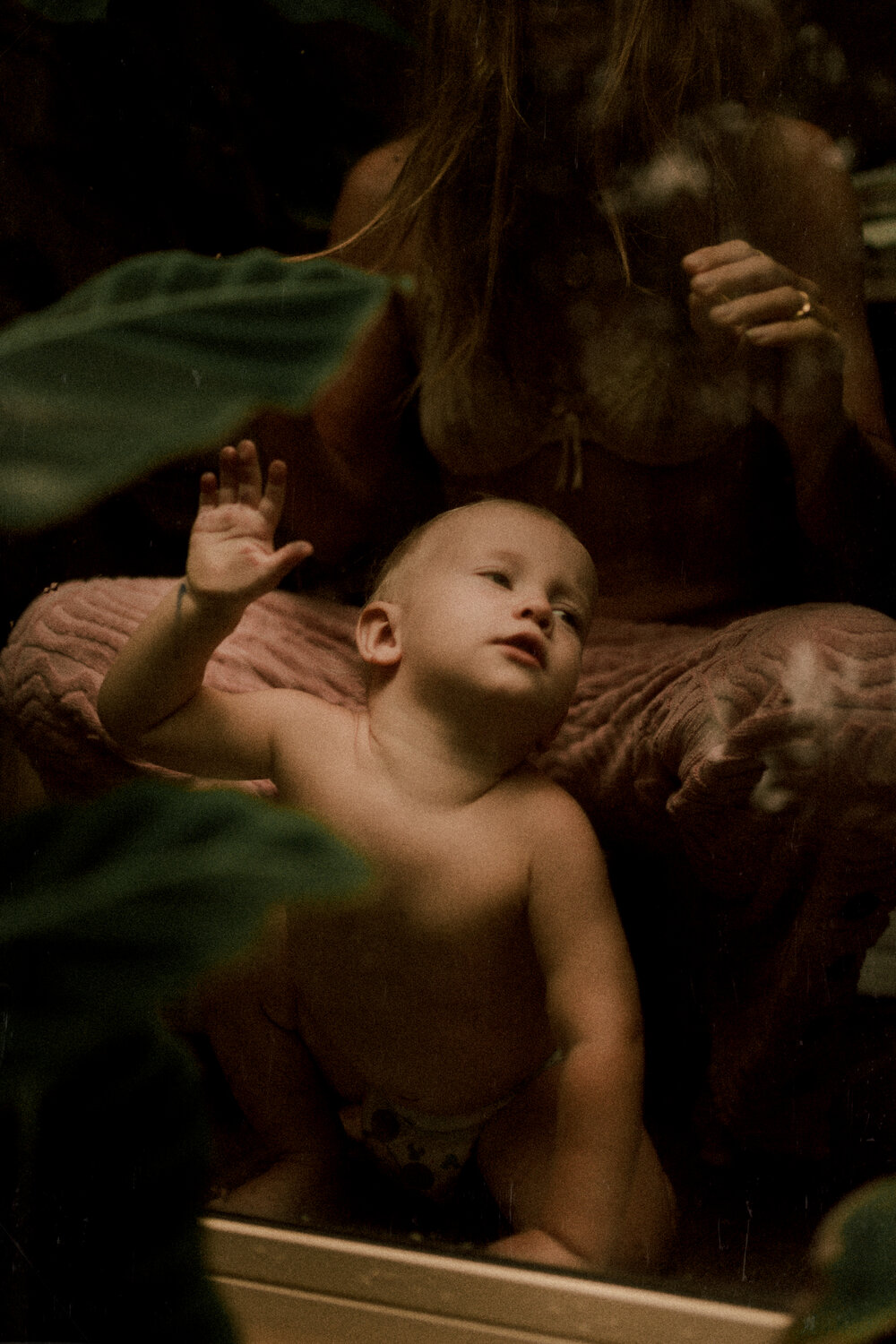 2022 Lisa Sorgini. All works and content copyright Lisa Sorgini. All rights reserved