Behind Glass aims to offer a layered exploration of motherhood, as shown during the months of the burgeoning COVID-19 pandemic, as unprecedented stay-at-home measures swept across Australia and the World. It stands as both a creative commentary and an important cultural record. Born of the pandemic, shooting began for the series as the first stay-at-home orders came into force in Australia. Making portraits of those in her immediate community, It's a body of work motivated by a need to make visible the unseen role of parenting during such isolation and one that evokes a spectrum of deep tenderness, tedium, quietude, love, frustration, fear, and despair. These works present the light and darkness of motherhood during these extended periods of lockdown. Behind glass, mother and child appear like living and breathing masterpieces, divine comedies of domesticity.
Whilst informing of a particular time, these images also speak more broadly of the maternal experience. Its most blatant subtext is that of motherhood as contextualised within the modern western milieu; where women lie at the core of an intense inner world whilst remaining begrudgingly detached from the outer as societal constructs and representations remain vastly at odds with lived experience.
Yet central to this story is also the concept of hope and connective awareness. Mothers joined through a collective experience. Through this work, the unseen is seen.

"Though many artists grappled with making photographs in the time of Coronavirus-induced quarantine, Sorgini's poignant series was the most successful. Her portraits of mothers and children together as viewed through windows into their homes brilliantly capture the dissonance of an era defined by both the alienating isolation of social distance and the inescapable intensity of familial intimacy. Rendered in muted tones with soft light, these moments of fleshy physical closeness are marked by a combination of tenderness, claustrophobia, and ennui."

Susan Thompson, Associate Curator, Solomon R. Guggenheim Museum.'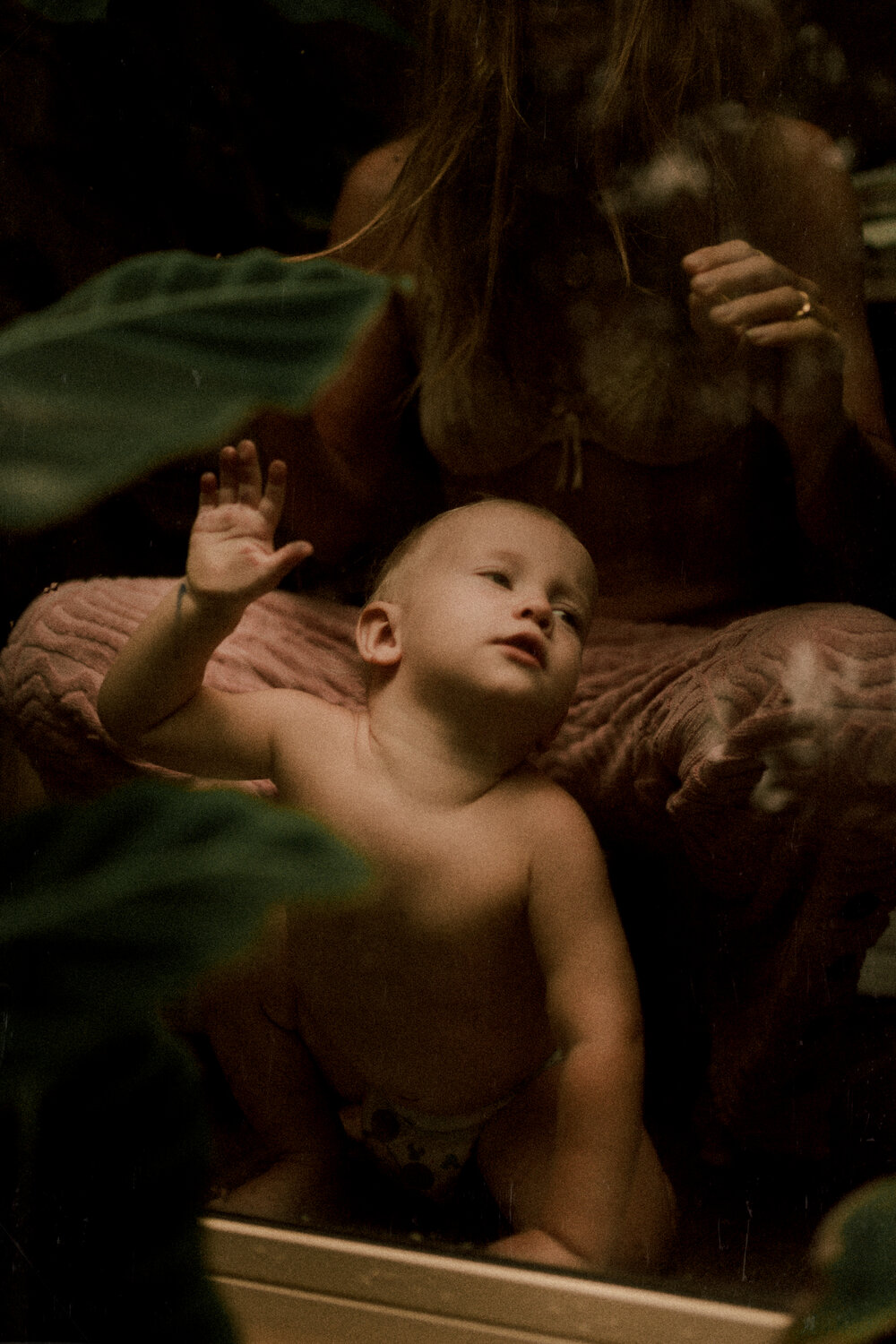 Mother
An overview of images from the past 8 years made in various locations throughout Australia of mothers and their children.
Soon after the birth of my first son I noticed very quickly that there was a persistent trope of a doting, unruffled mother who bounces back to her former 'self' soon after the birth of her child. This lazy representation did not come close to showing the multifaceted and transformative reality that I or any other mothers around me were experiencing.
My lived experience prior to having children had presented me with an overtly hollow portrayal of what it is to become a mother.
With a heavy focus on the pregnancy and well-being of the baby, there was so little to inform or support the complex and profound emotional and physiological transformation that changes our very being once we give birth, and I struggled to find healthy and realistic representations of the new day to day lived experience or the healing, leaking and forever changed bodies and minds.
These disconnected cultural constructions worked against me and held me to an unachievable standard, adversely affecting my mental health, and subjecting me to more confusion, angst and guilt at an already incredibly raw and fragile time in my life.
Pregnancy, birth and motherhood is one of the most profound, deeply beautiful and intimate human experiences and yet it is also one of the most physically and emotionally challenging, relentless, demanding and claustrophobic.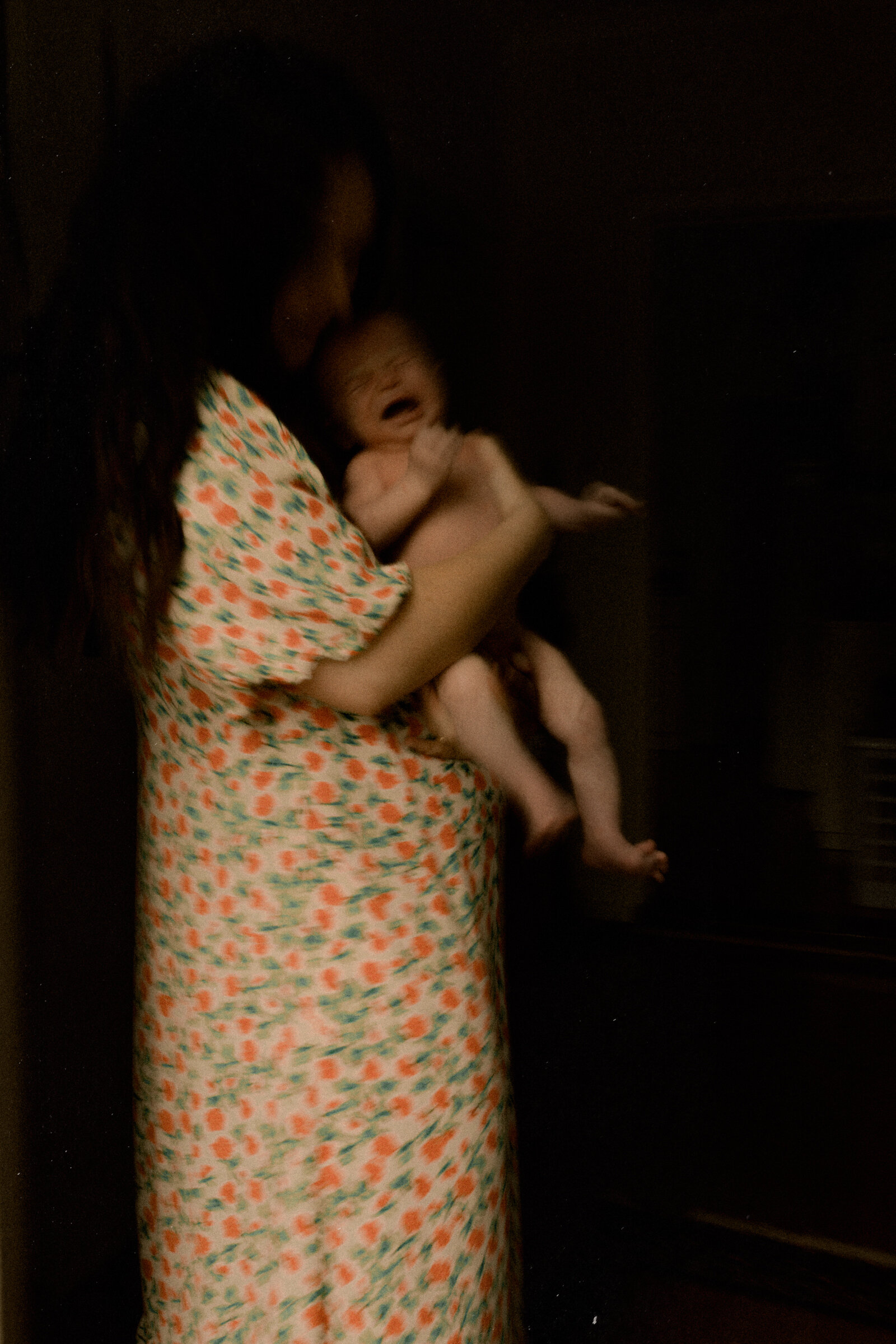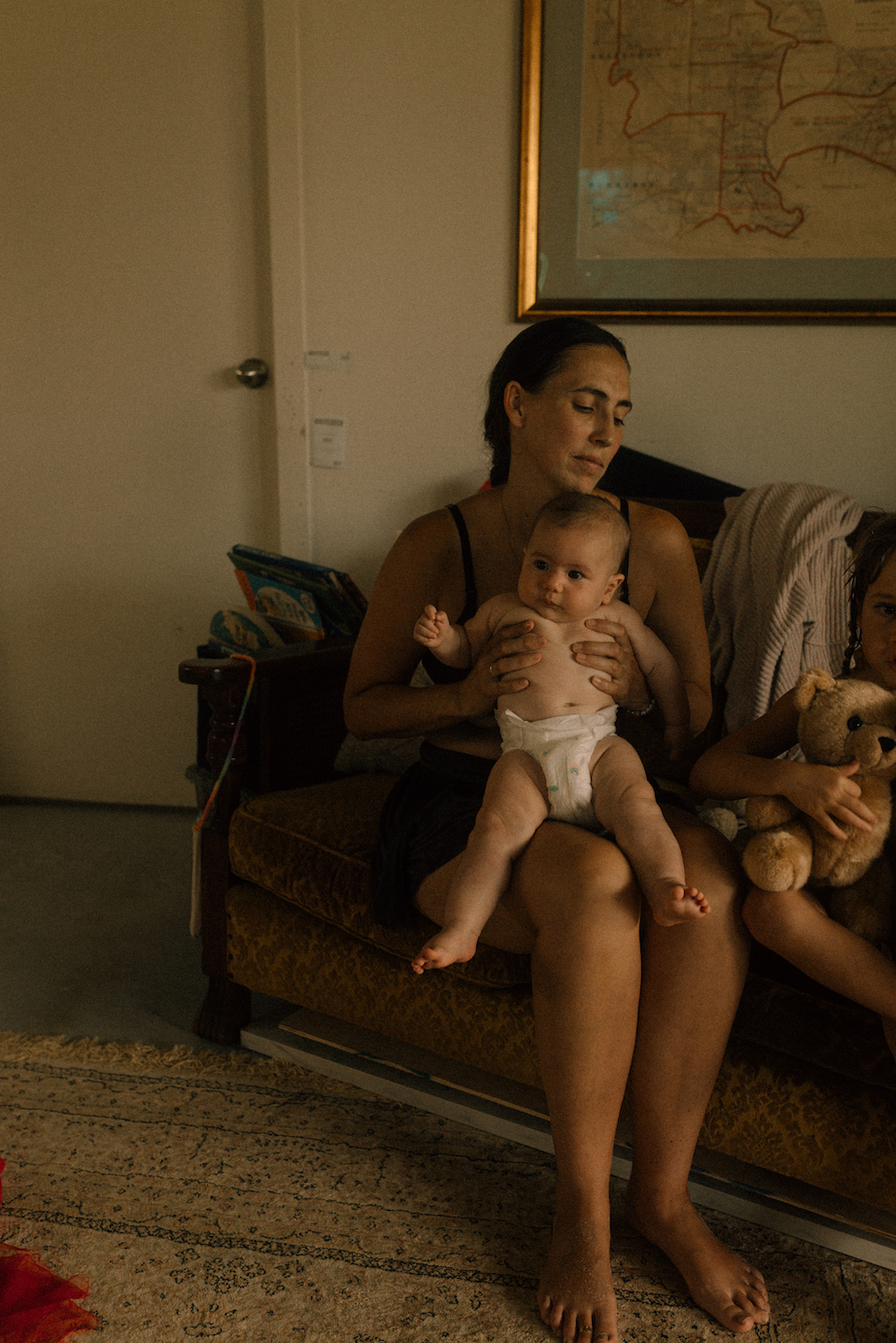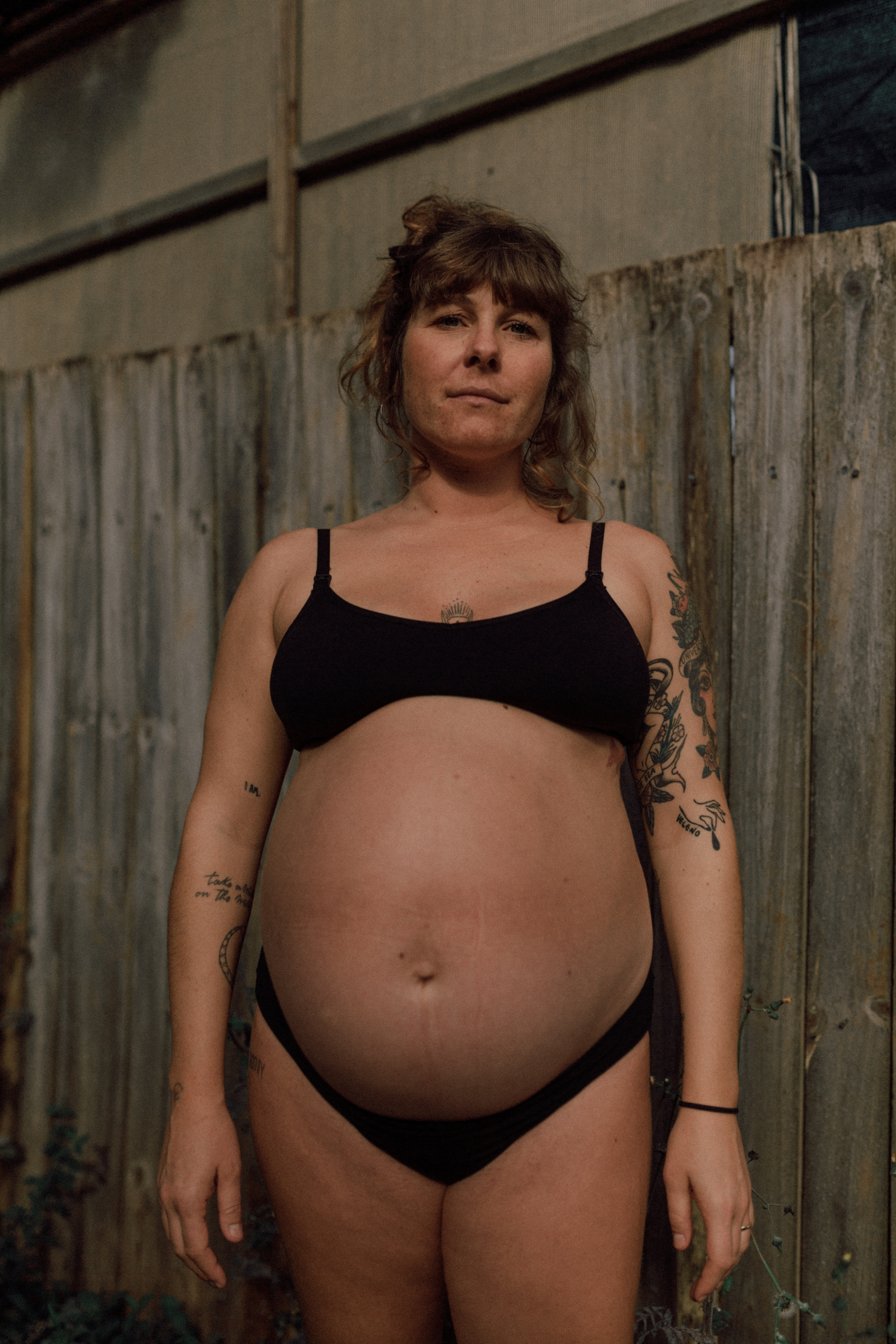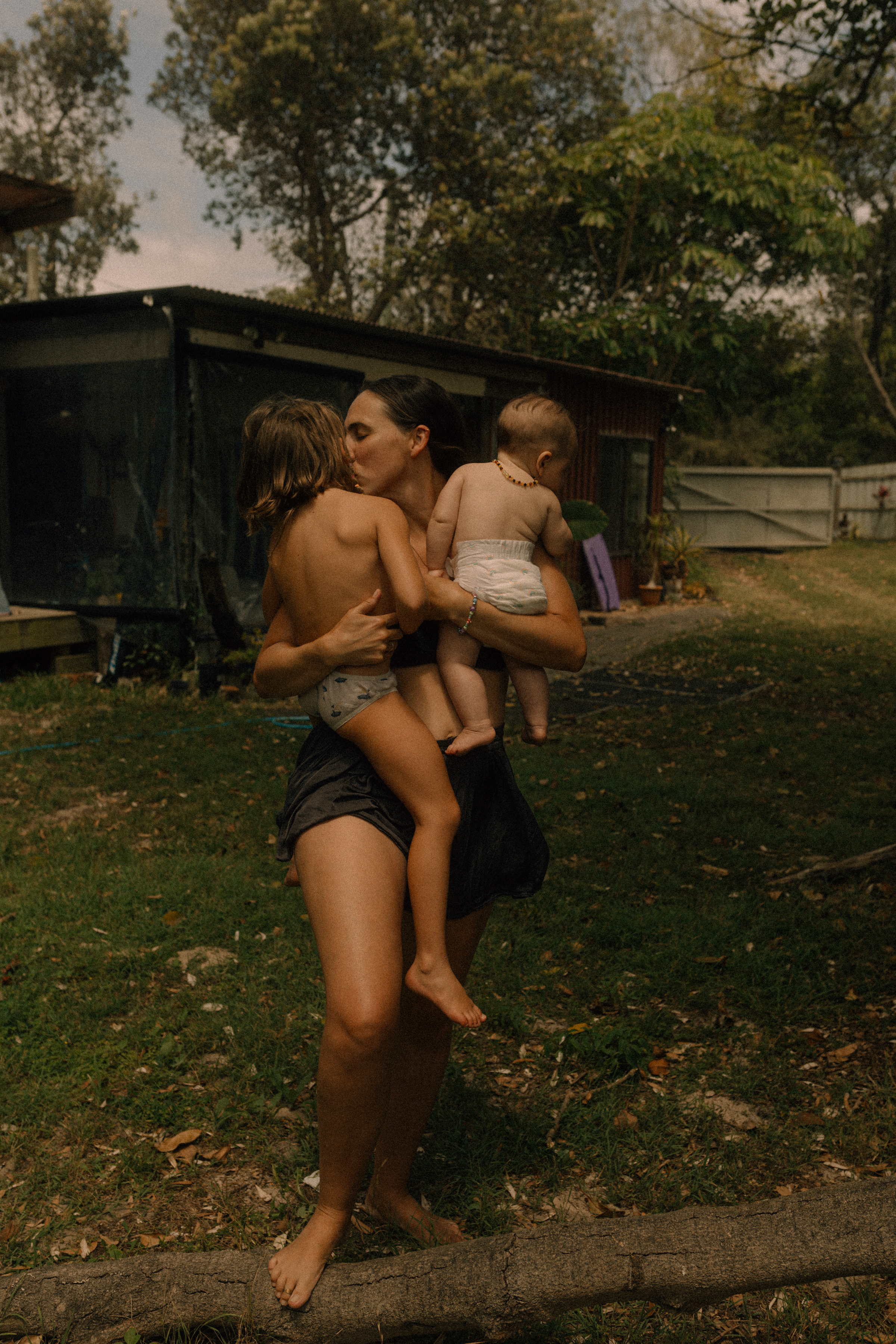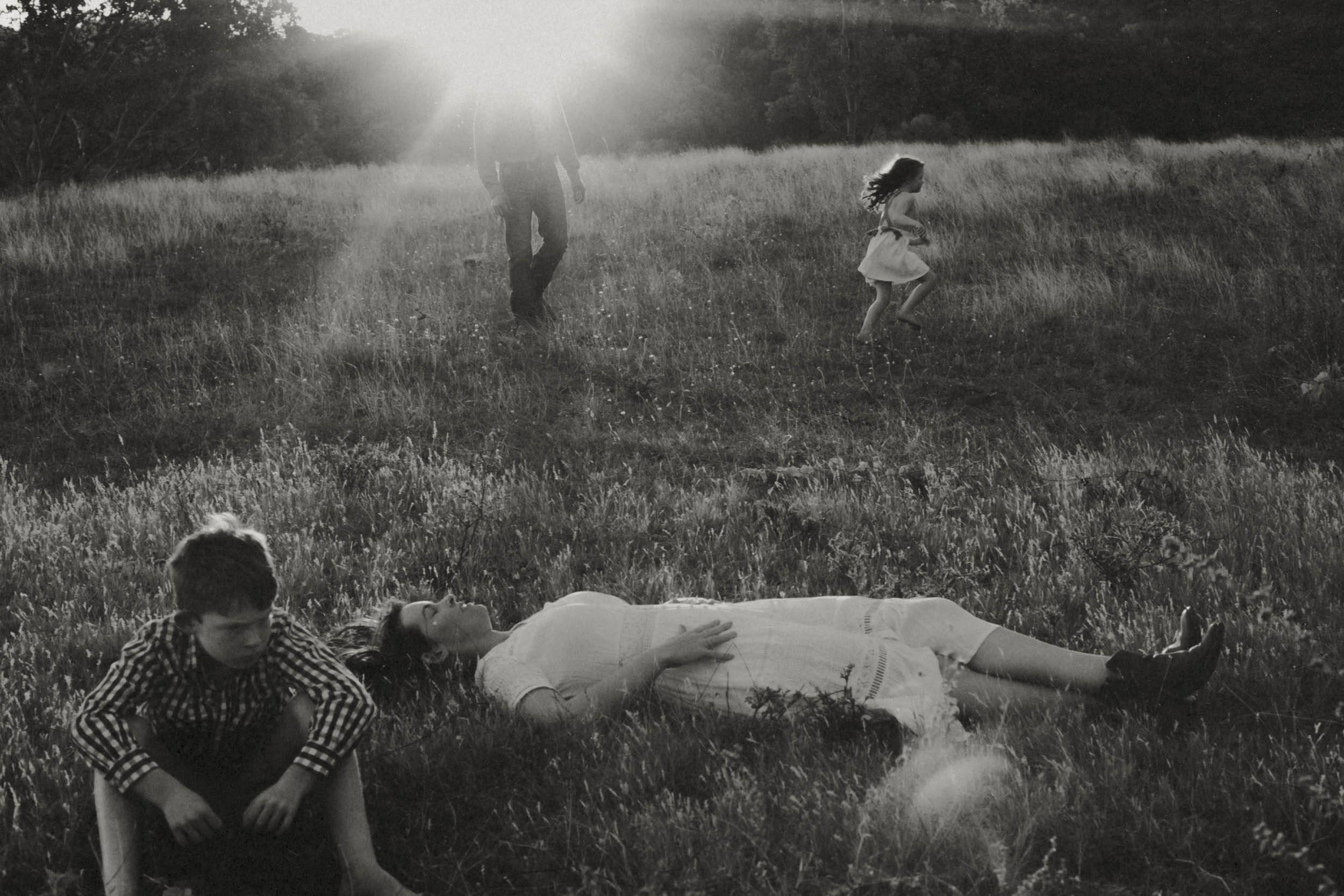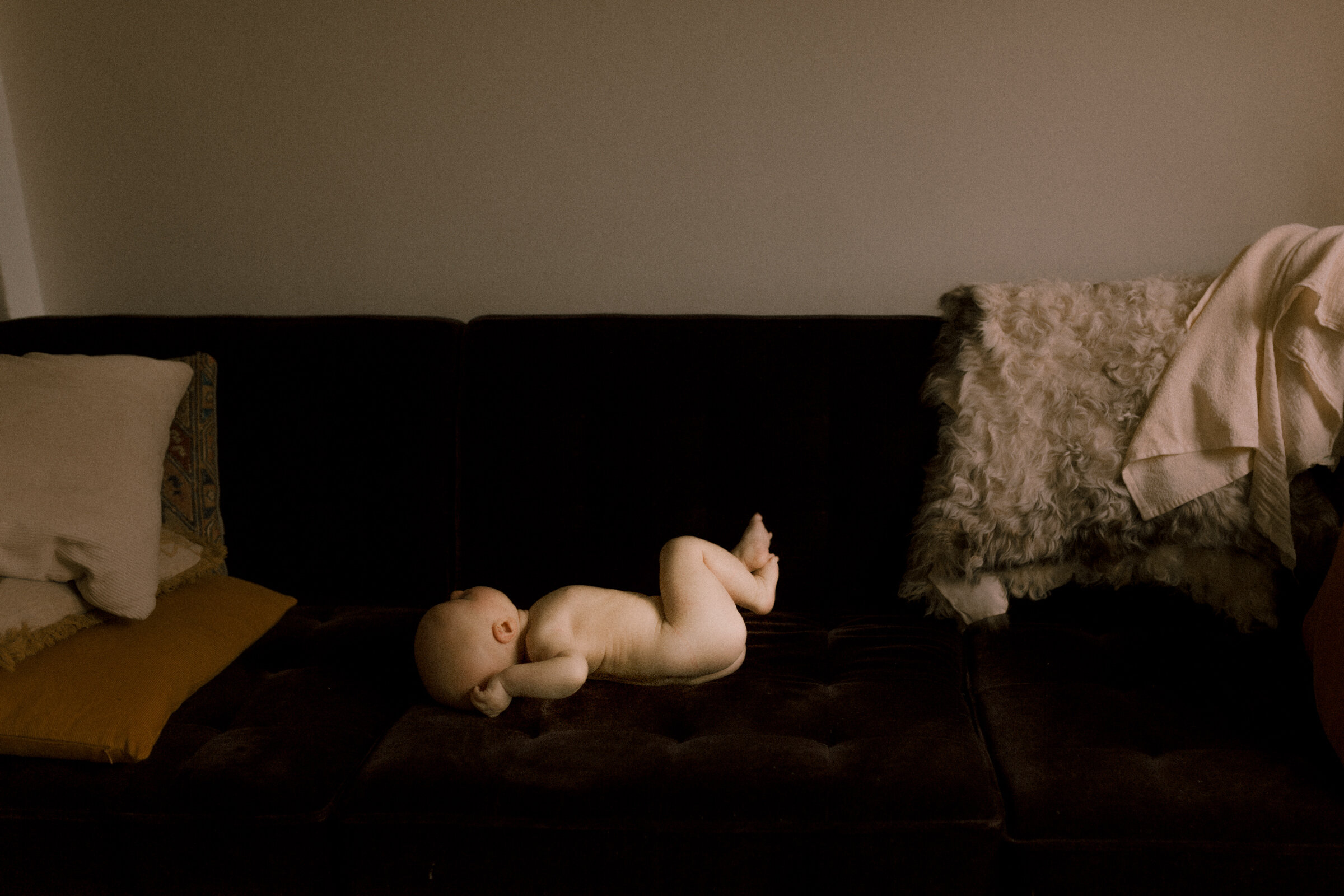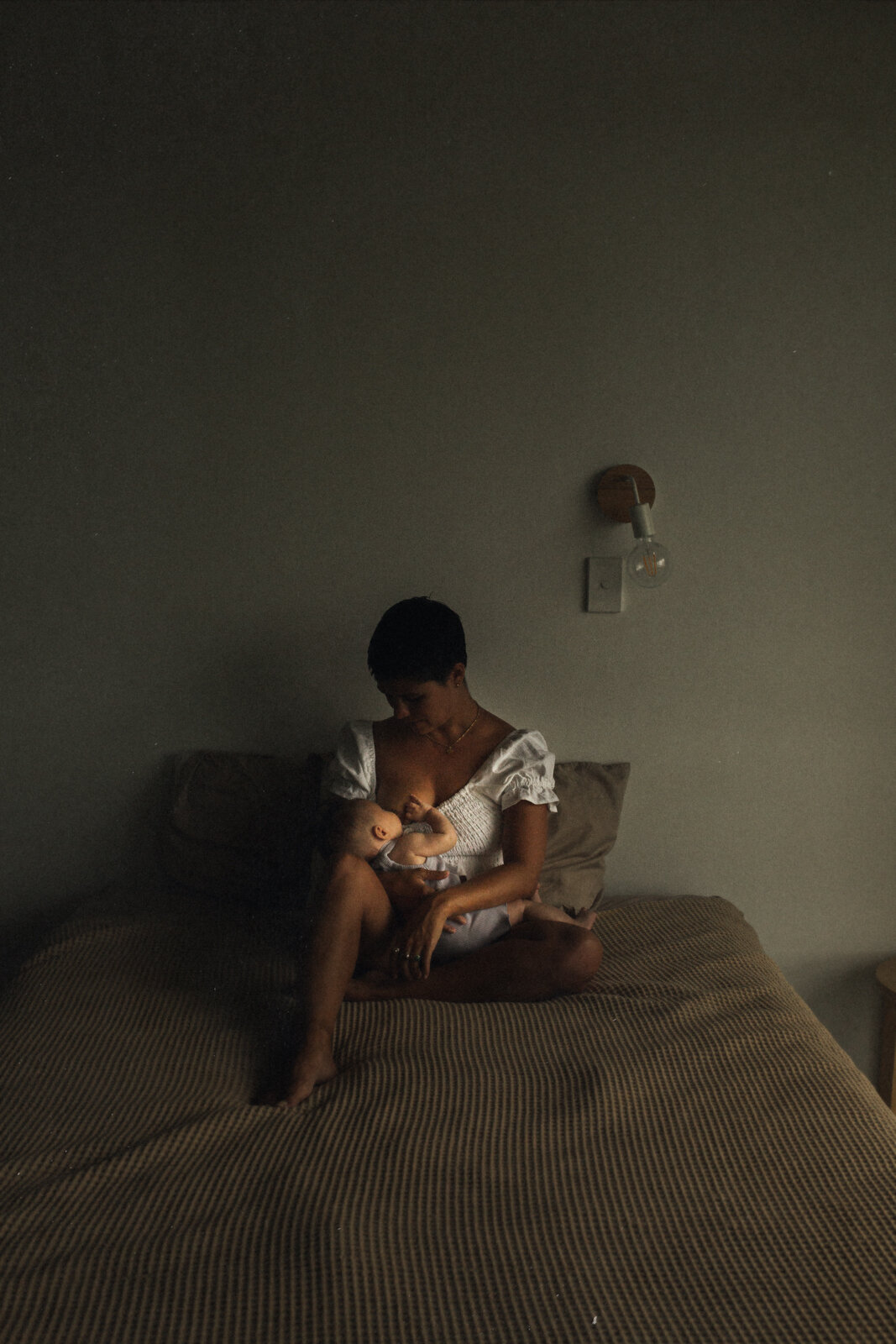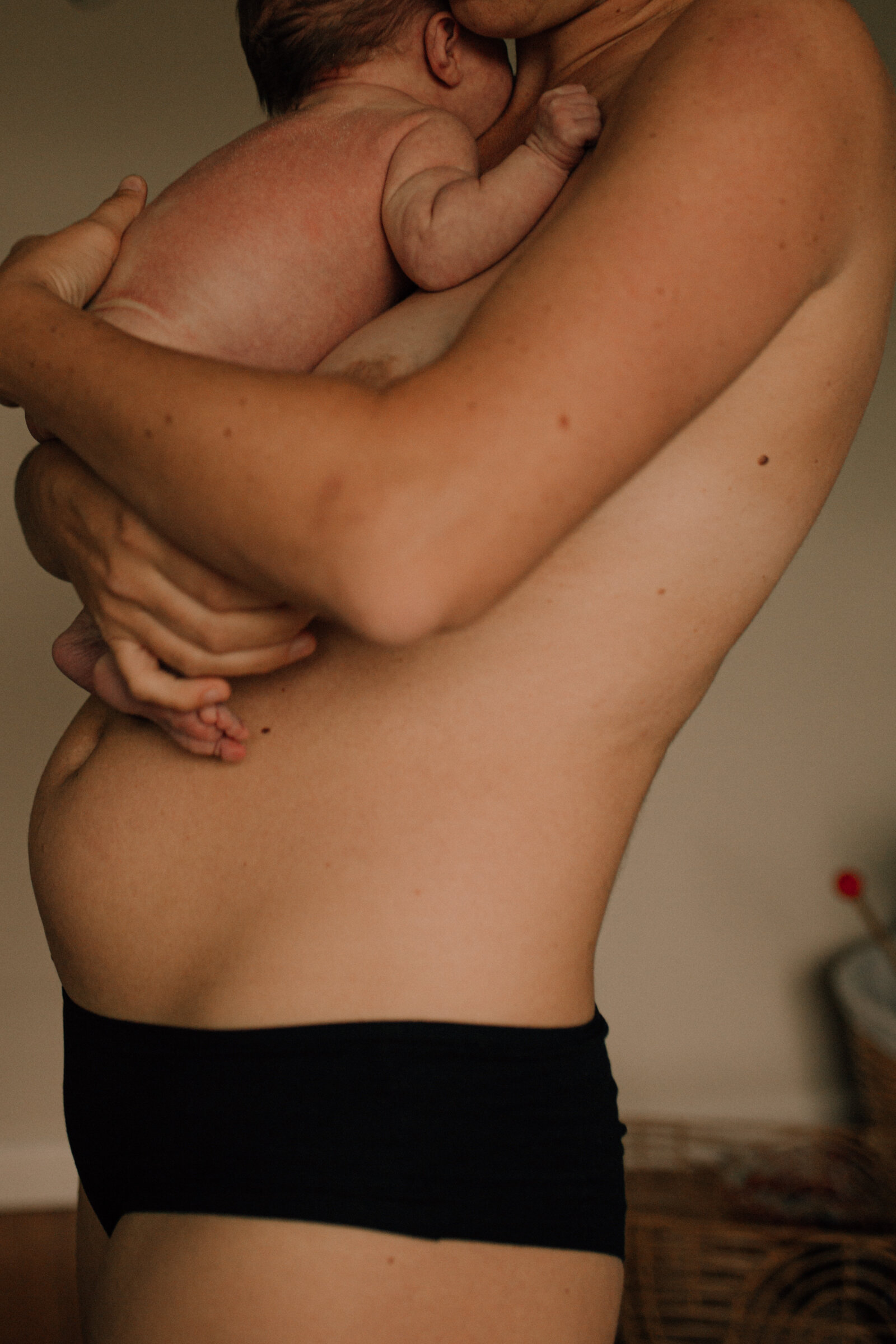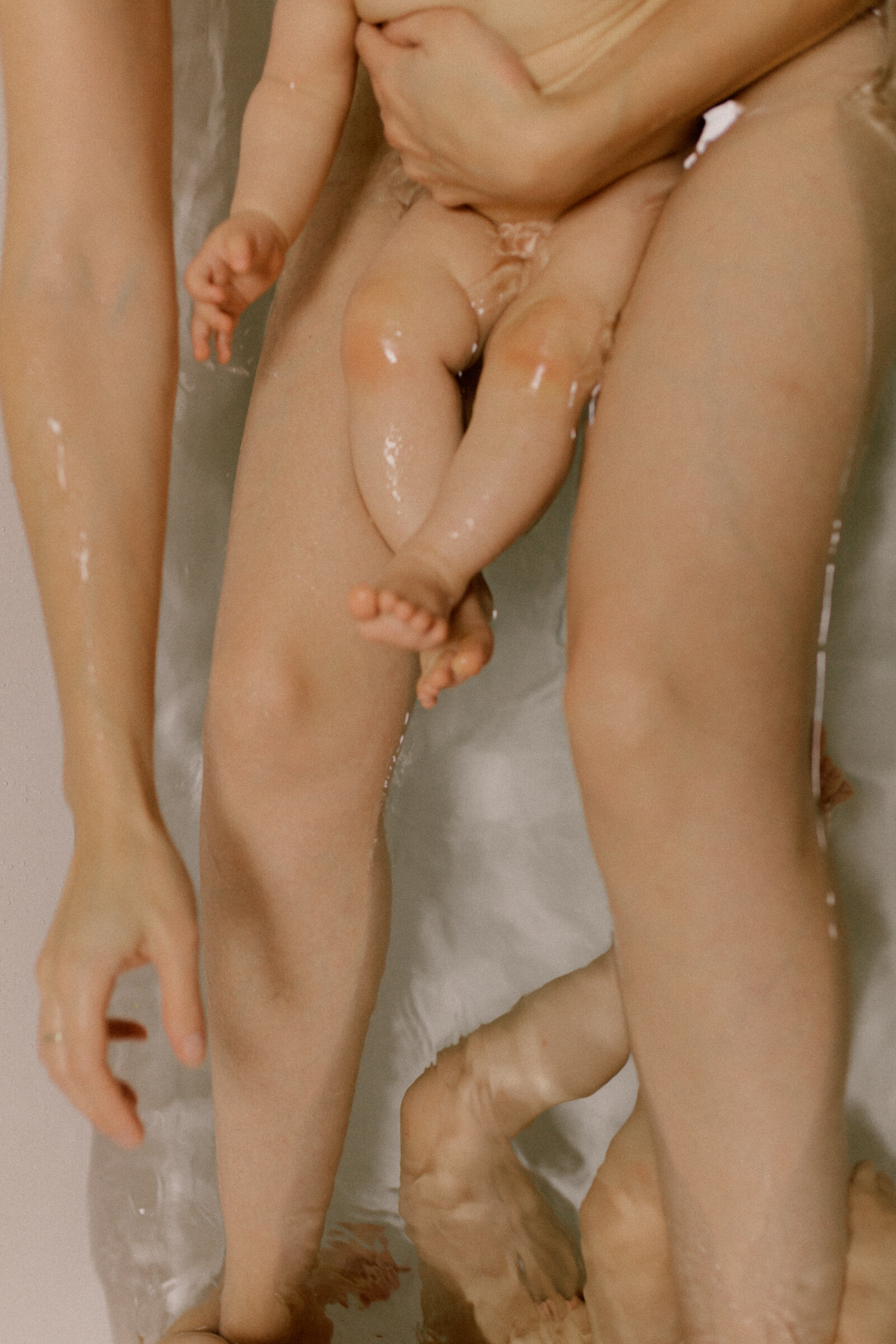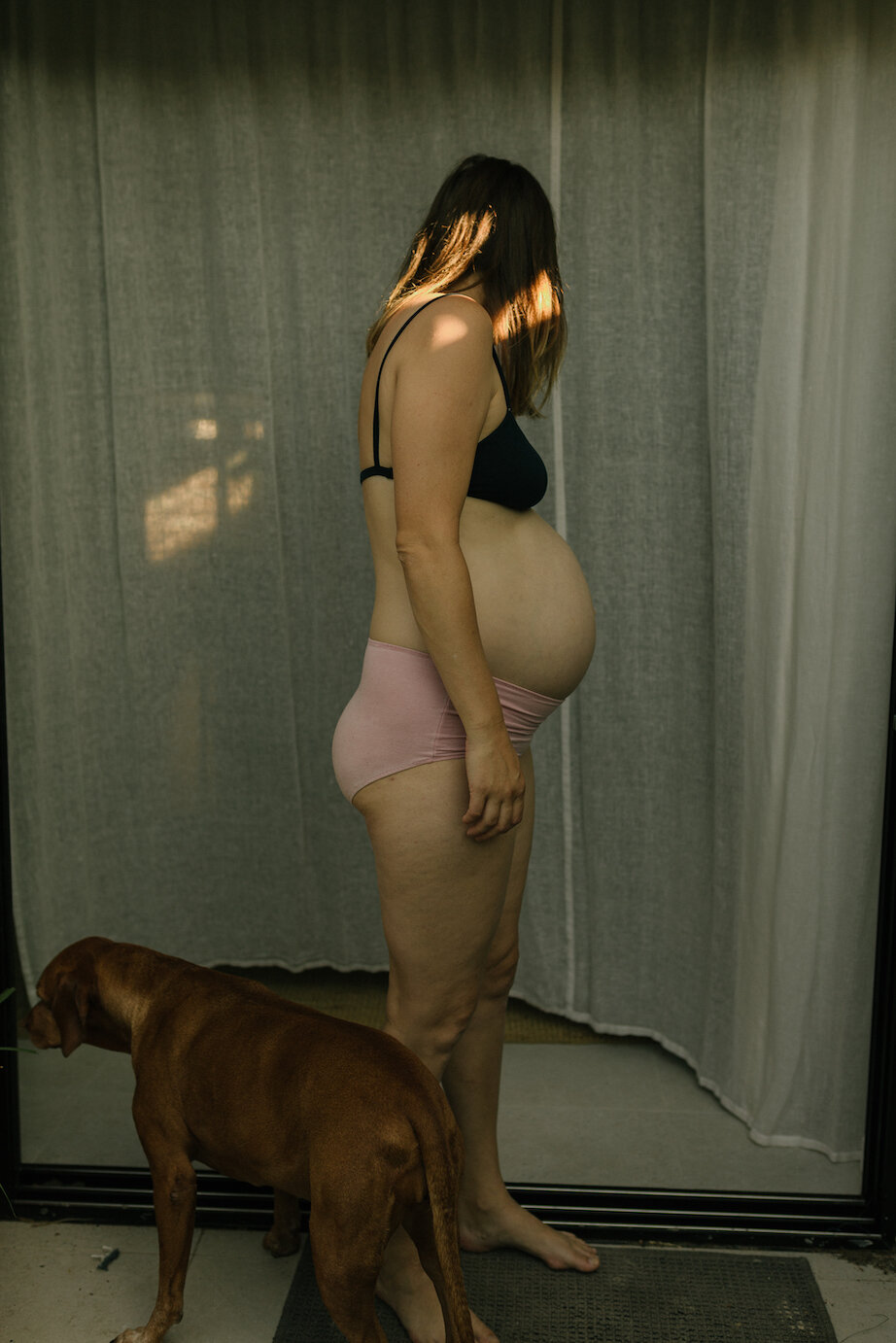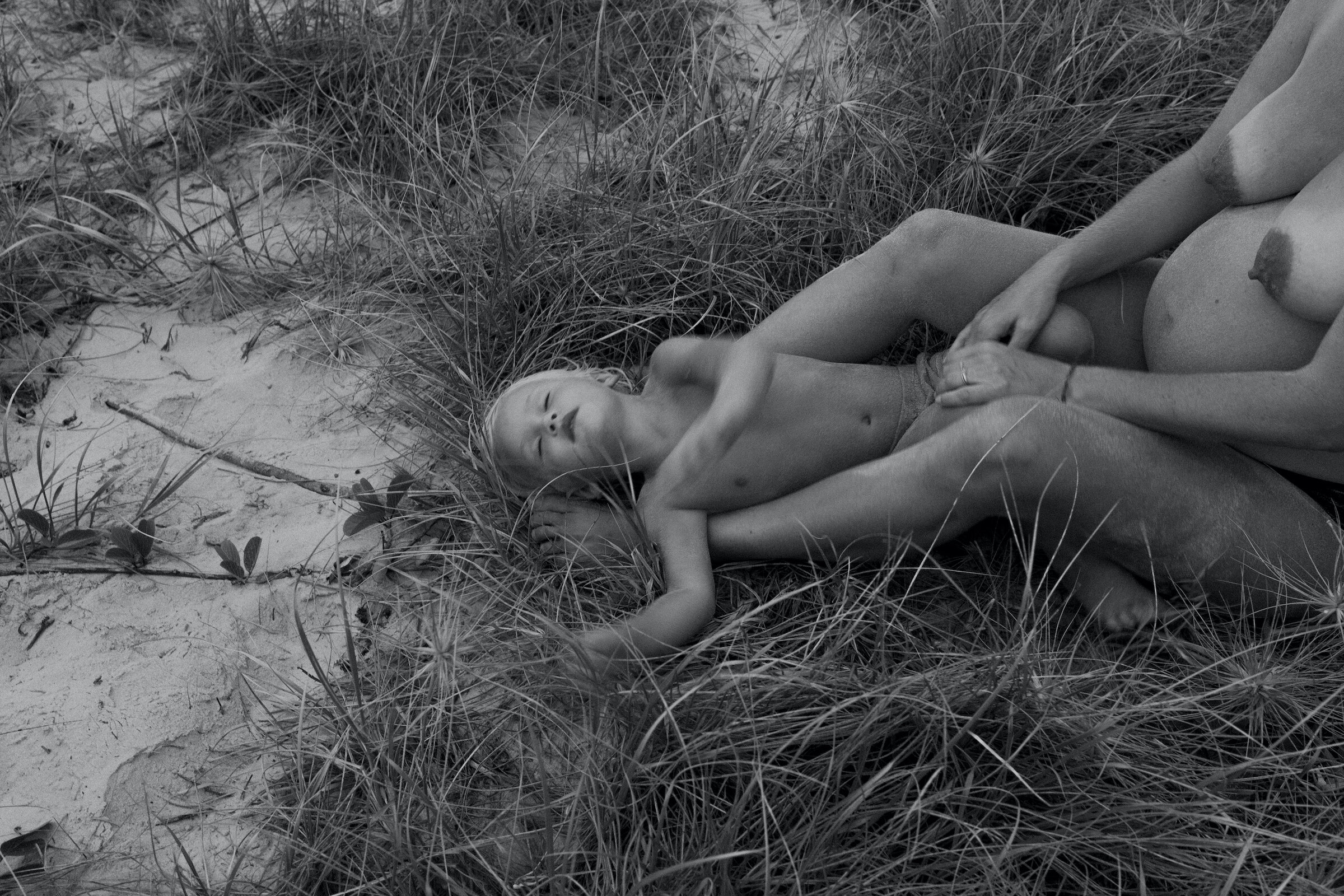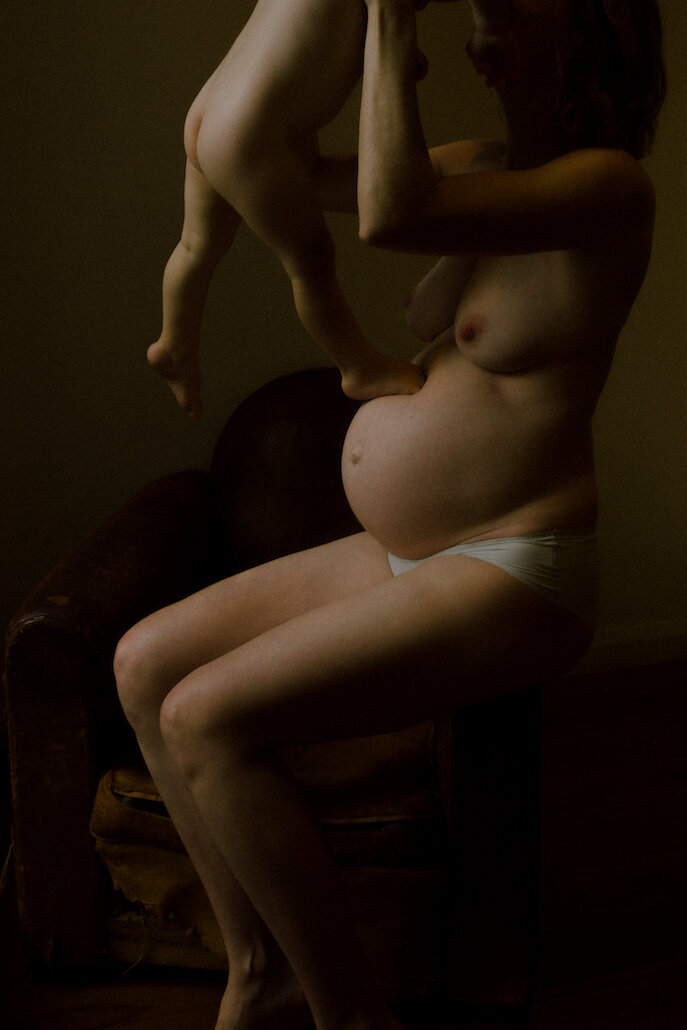 '
The push and pull of them and I, I and them.
Balancing on a tightrope.
When I give too much, I am resentful and feel suffocated by the weight of their wants and needs.
When I give too little, I am riddled with guilt and anxiety.'
In-Passing began in 2015, the year I birthed my first son and lost my own mother to illness.
At first, it provided a therapeutic outlet for a new reality that didn't feel like my own. It has since become a long-running commentary, a visceral account of the chaos and intimacy of the familial space during my children's formative years, heavily saturated by the unravelling departure of who I once was and the metamorphosis of self that being a mother requires of me.
Arranged non-sequentially this narrative skews time and swells back and forth from the more readily observed challenges and experiences of new motherhood and into the now enduring role that will define so much of the rest of my own life as I observe their trickling growth away and outward into independence.
With regular references to mortality and renewal, each image tells of a particular stage in the cycle of my children's development and our relationship, and when viewed together, offers a reflection into the complexities and emotional landscapes within the familial universe in our current mothering culture.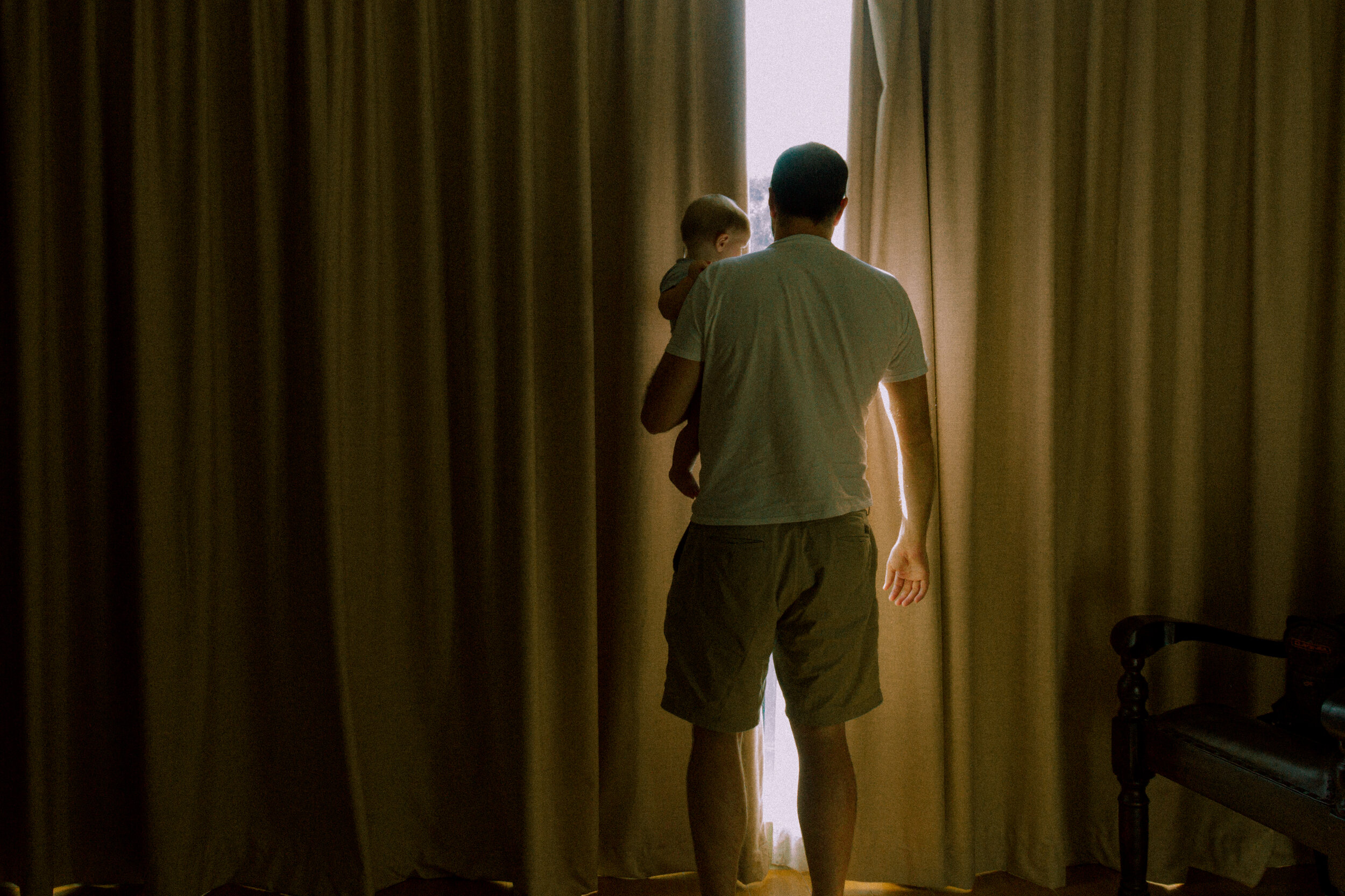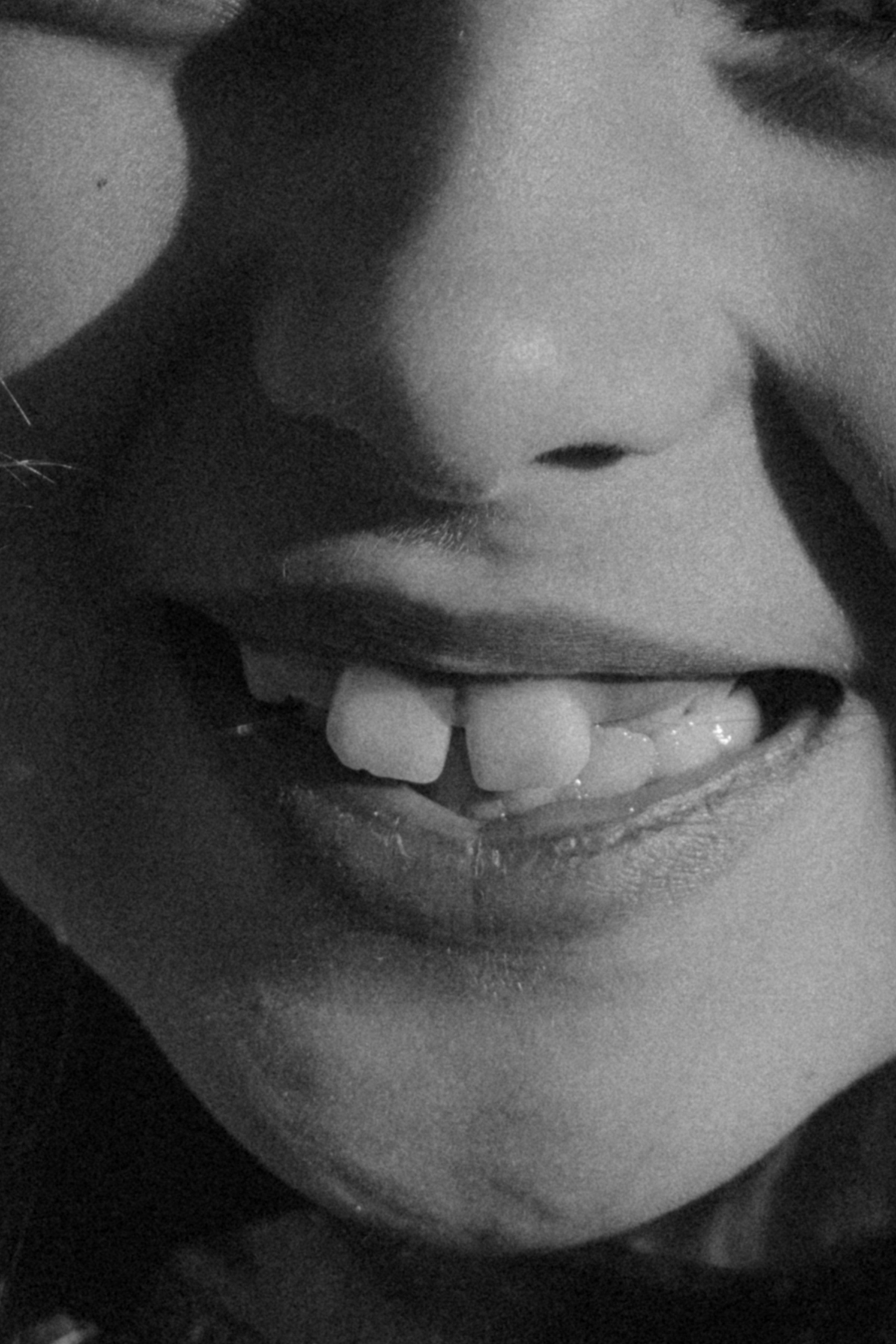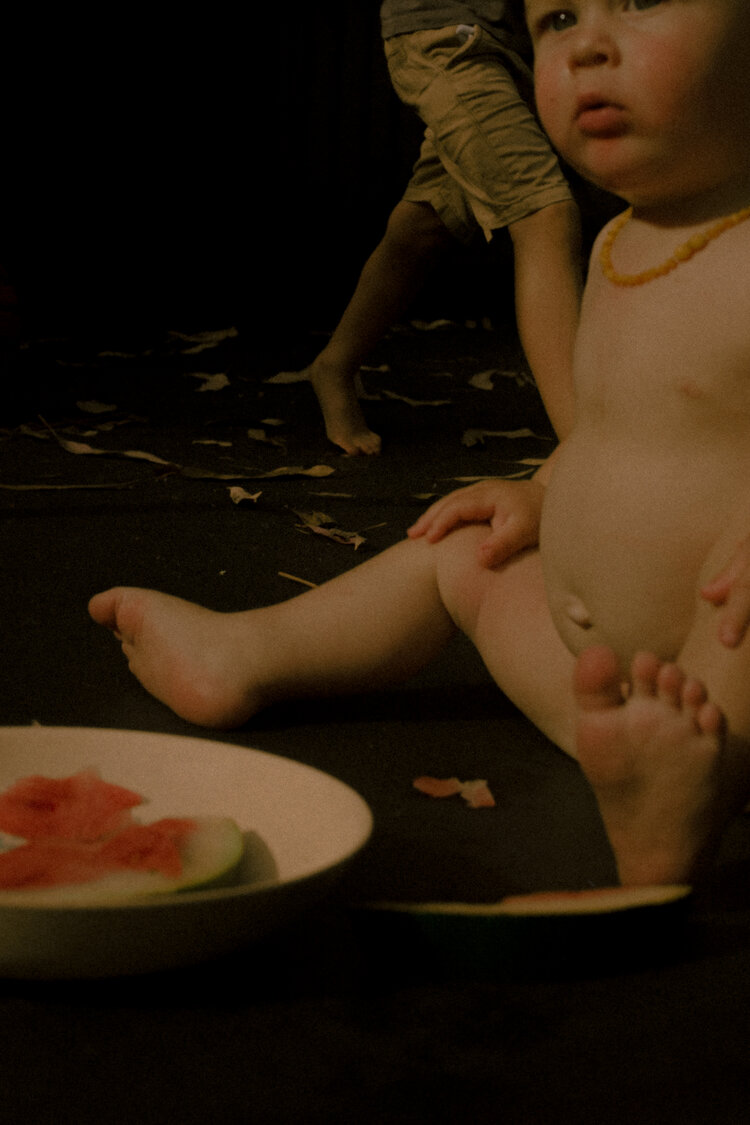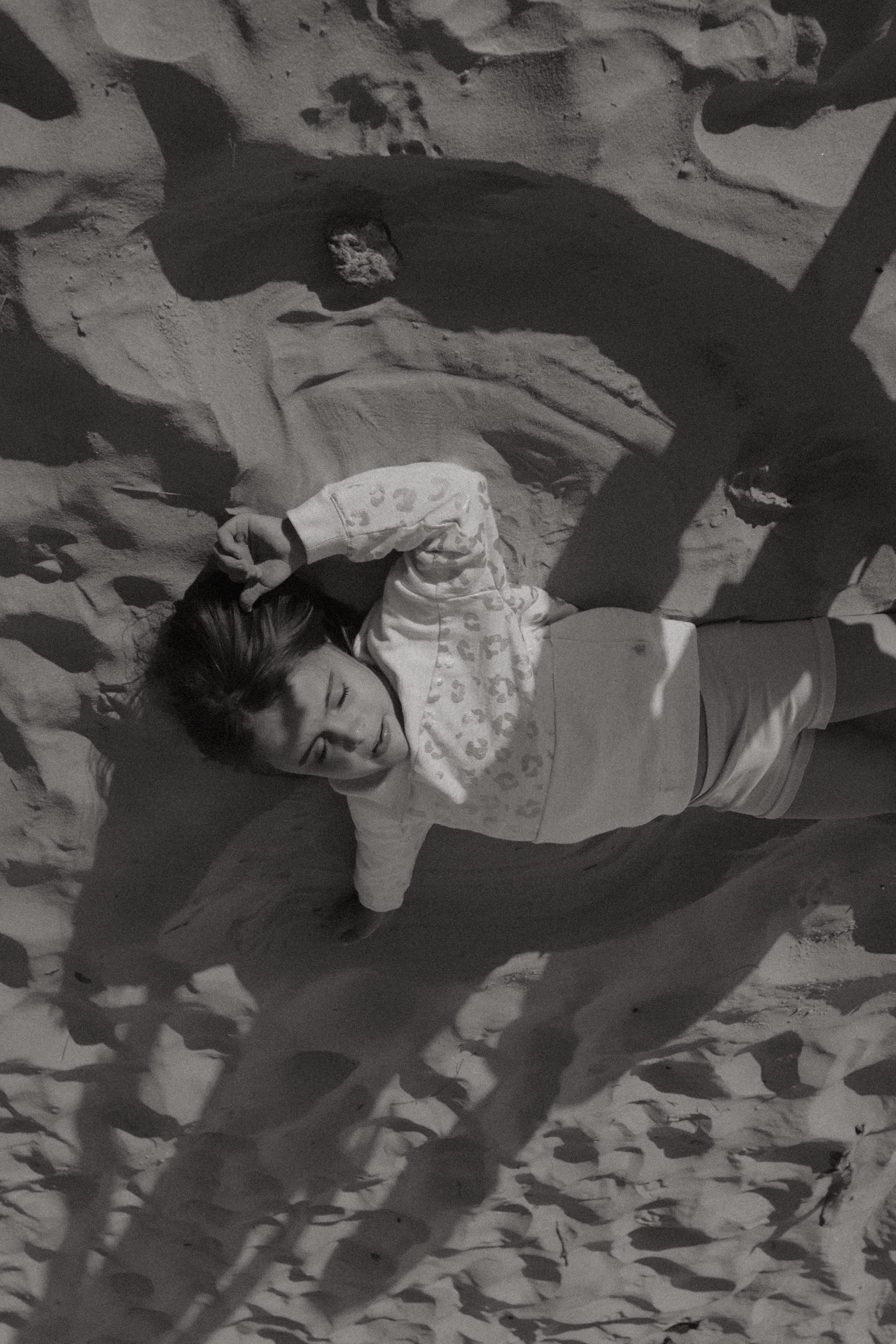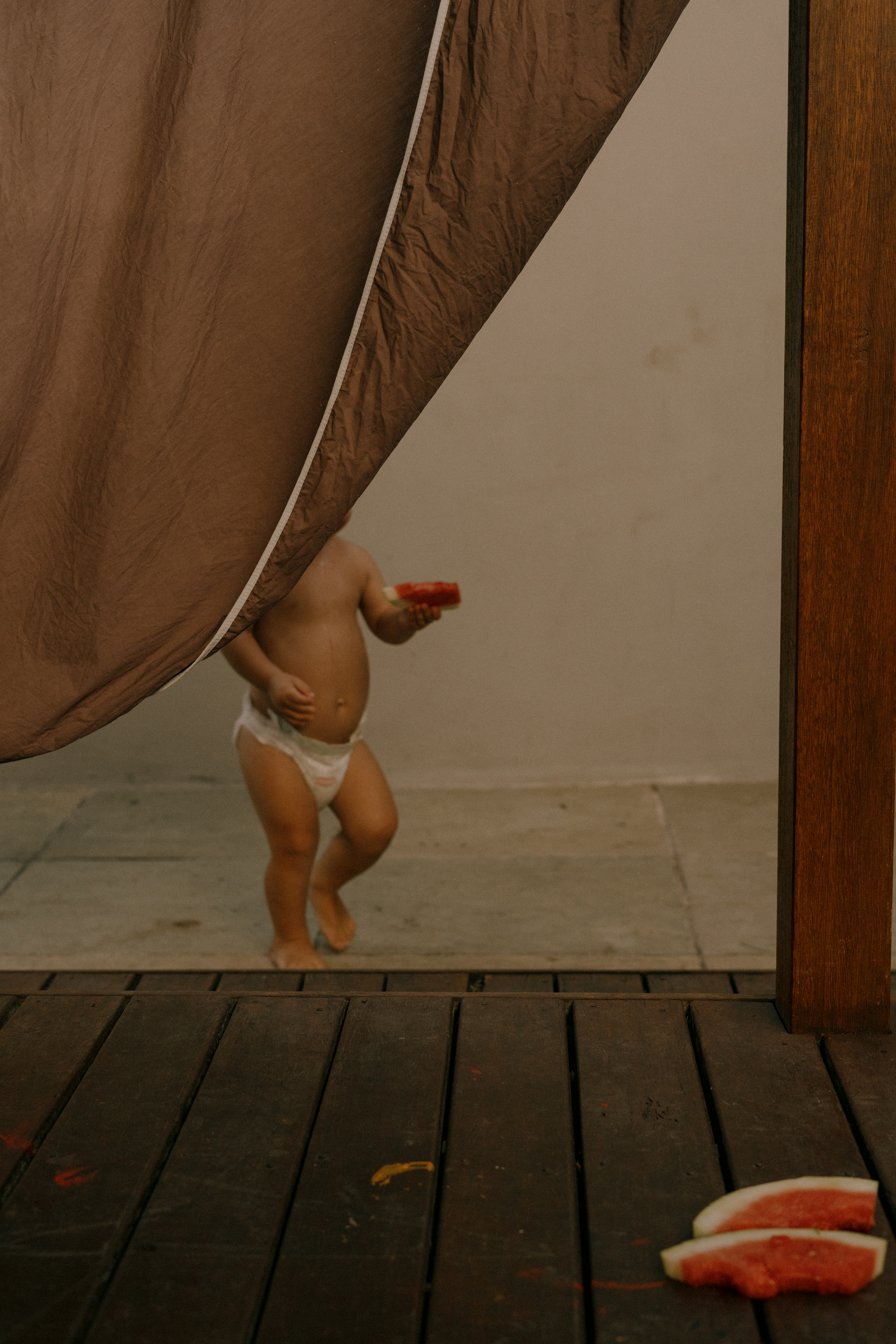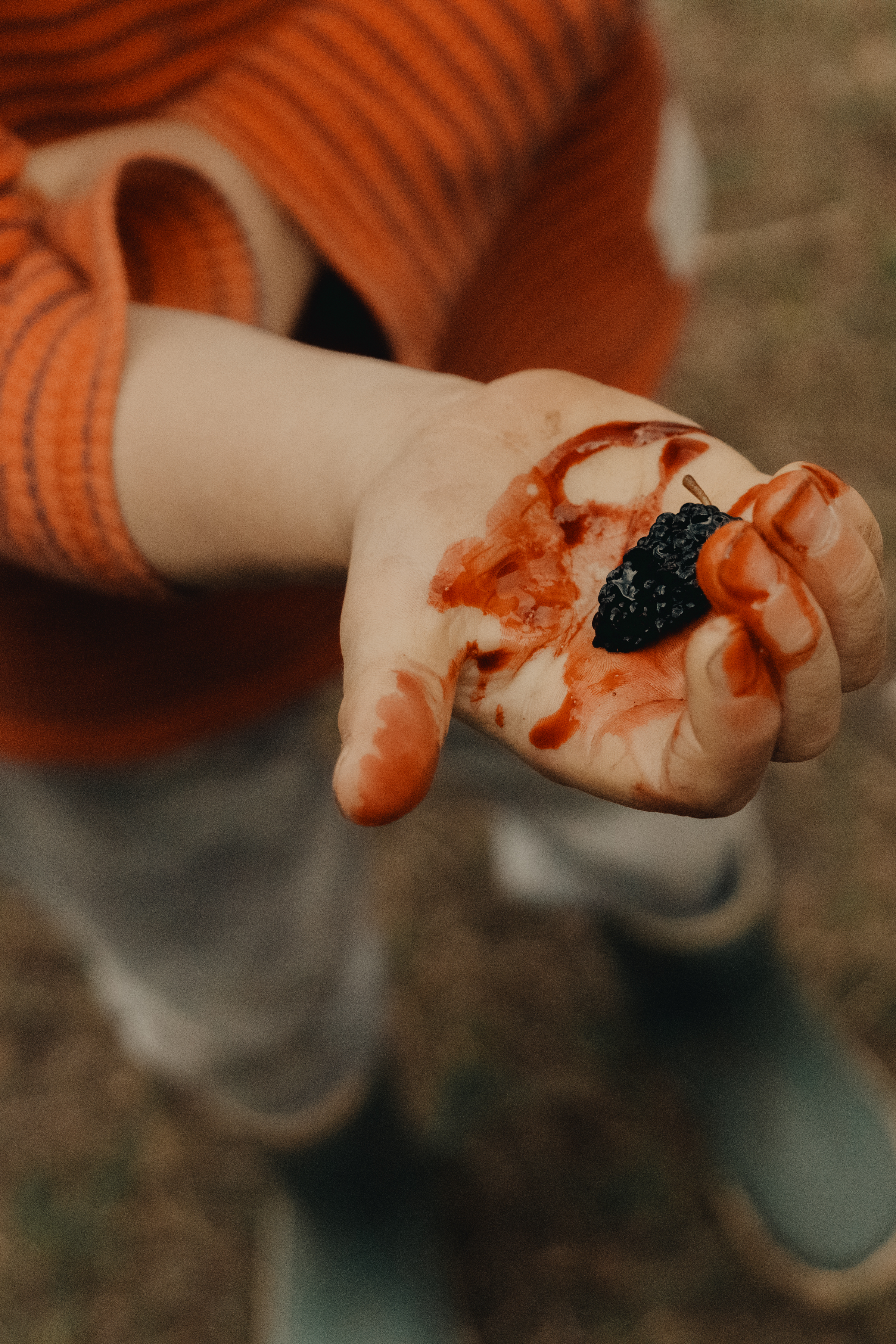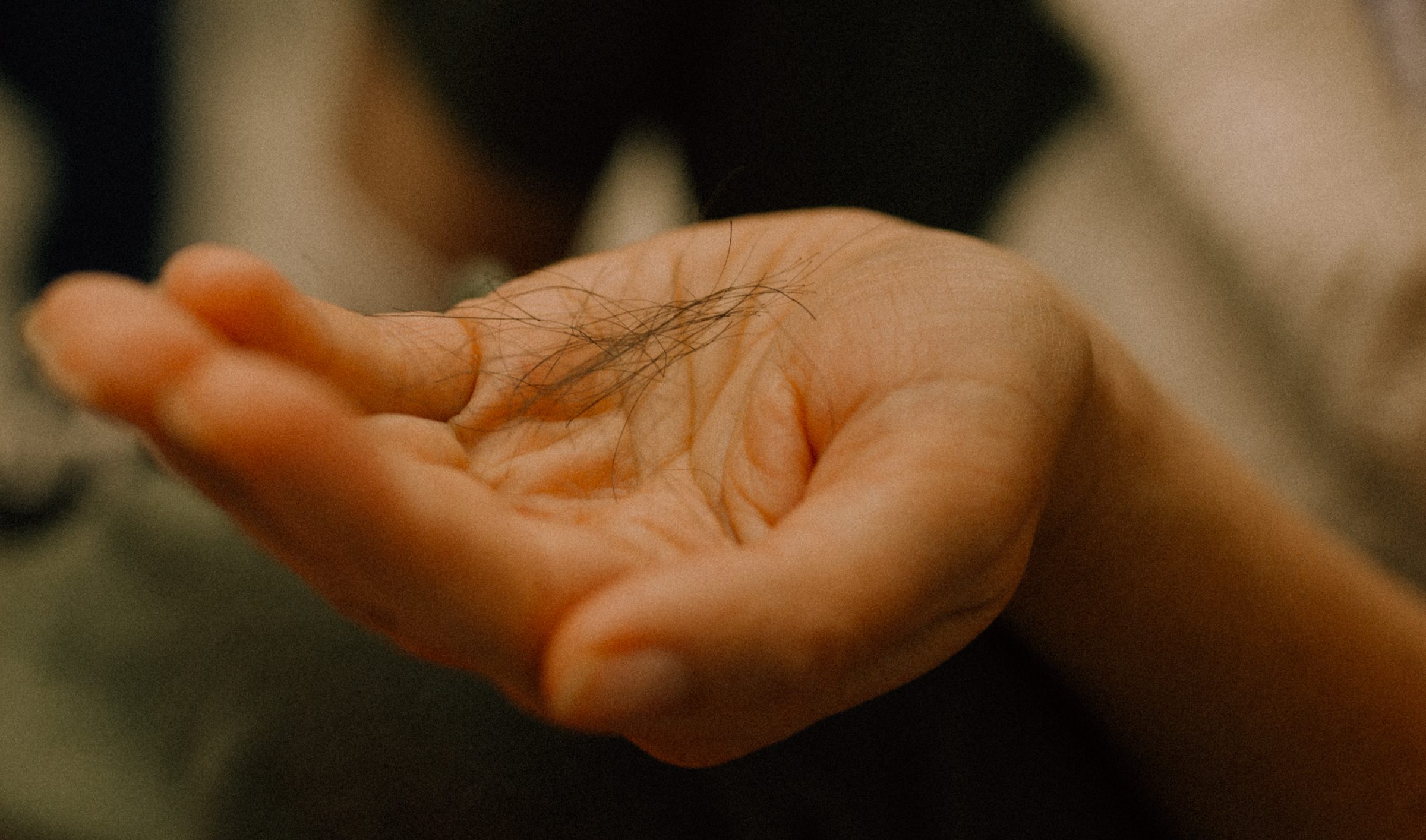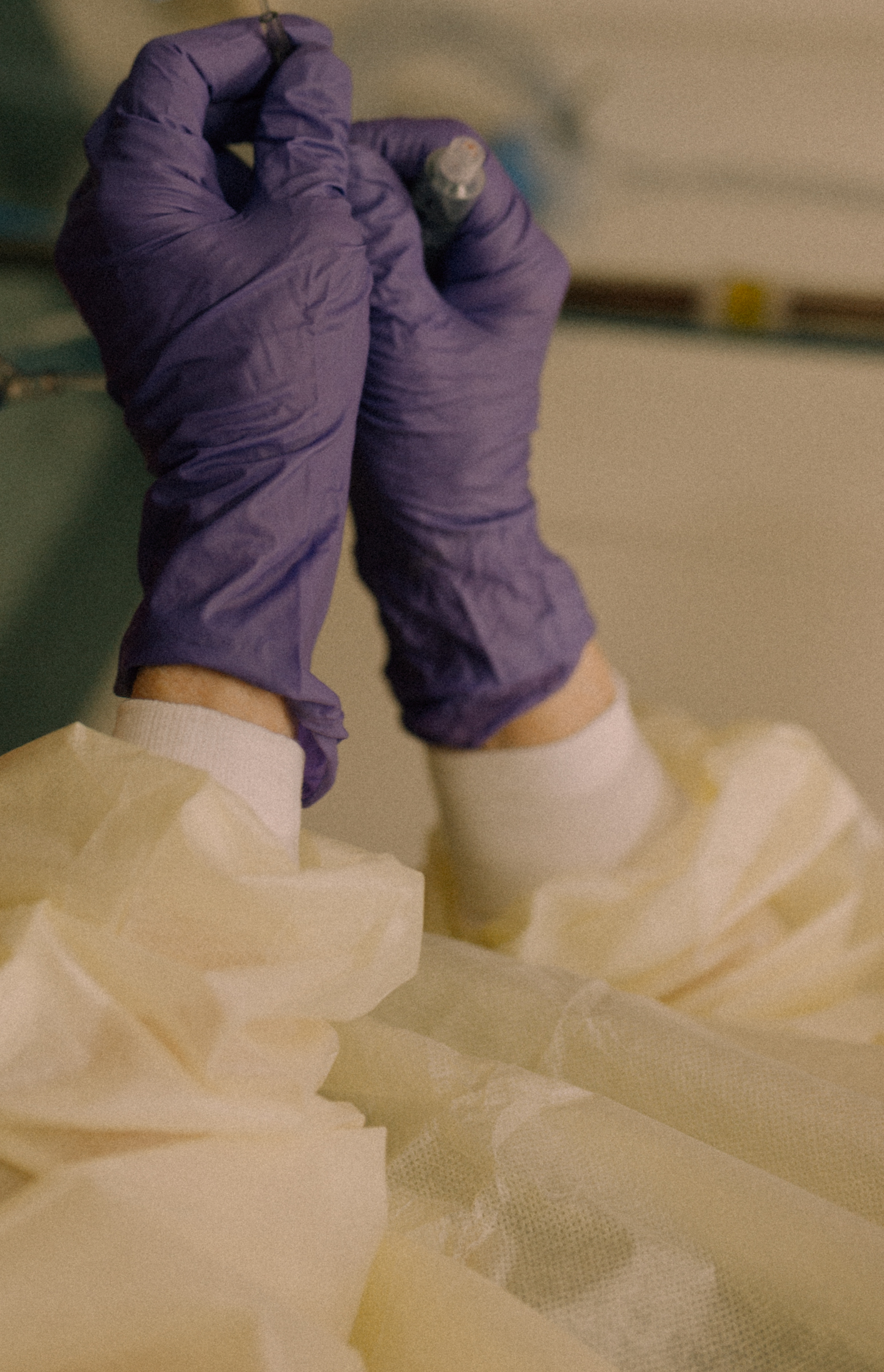 It is now widely accepted that our earth is warming.
The effects of this are being seen worldwide and outside our windows, as large-scale and unprecedented weather events affect millions of people.

The first months after the birth of my second son was marked by the continuation of a devastating bushfire season along the east coast of Australia, now colloquially known as 'Black Summer. Then, in the following year, widespread flooding exceeded all previously existing records and devastated multiple local communities, creating almost unfathomable damage and destruction.

As a mother one of my strongest instincts is to keep my children safe, yet how am I to keep my children safe from a warming planet? These events activated an almost ever-present sense of fight or flight and a feeling of dread for their future. The balance of despairing at the devastation whilst still outwardly remaining positive for them and the state of the world I brought them into has never been so arduous to maintain.

This work is a reflection of where I have found my solace, in nature and my children's innocent interactions and interpretations, as the very antidote to such turbulent circumstances.

It considers where we look for hope when our usual sources disappear and questions how we might foster positivity as we navigate our way in an uncertain world.